Our Danes
Welcome home Indiya! Indiya has come to us from Margarejro Danes in Poland, her parents are Cashmere Heavenly Blue & Elhazira Margarejro. Indiya is a beautiful blue girl with a great personality and has an abundance of affection to give to all. She has proven to be a great addition to our family. Indiya and Mekoh will be expecting a litter in January 2015. We are anxious to see what these two outstanding animals produce!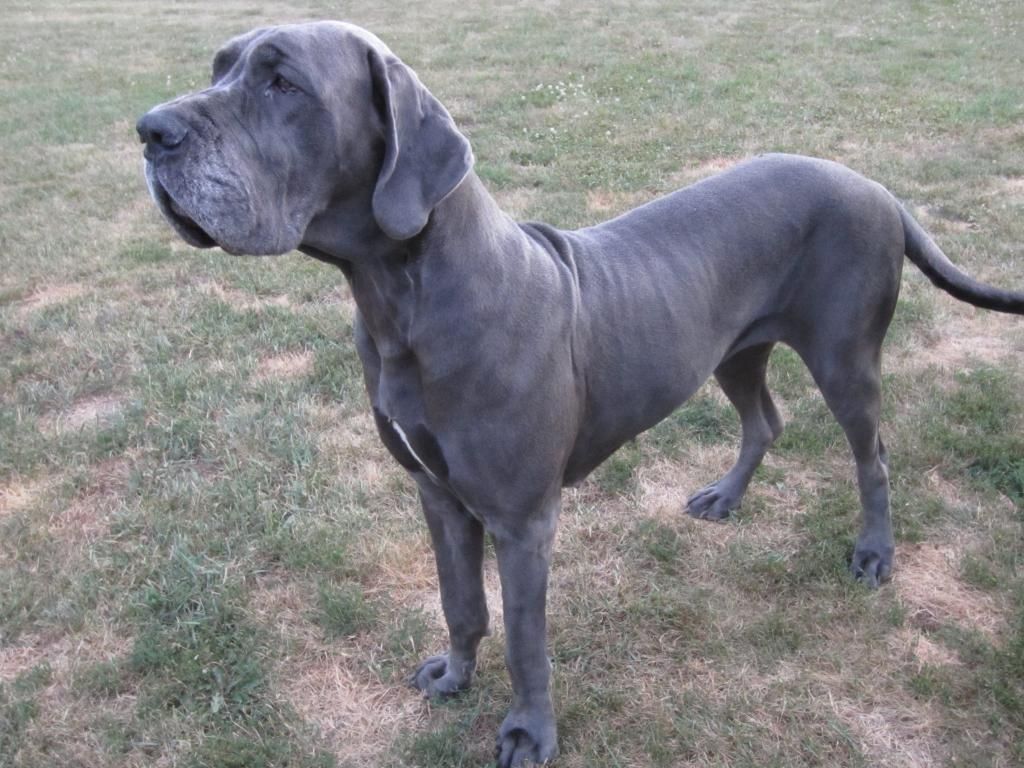 Belle is a beautiful, loving blue great dane. She is 1/2 European Grand-Daughter to High Resolution-B Dei Monti Del Keraton, daughter of Merveille Myszatka, outstanding temperament & charm.
---
Mekoh is energetic & lovable. He is full of wit and an outstanding statue. Full Blue European Great Dane, son of Largo Von Gigantic Blau & Nirvana Vom Hause Wagner. He will catch the eye of any passer by, human or canine! Mekoh has had the OFA hip certification complete and it has come back GOOD!
Mekoh is available for studding!
---
All of our furry kids!